Hear what real customers have to say about us!
Santa Monica Mailboxes & More won my business based on location and price–but I soon came to appreciate the level of service, and the professional staff, and the personal attention more than any other factor. Yes, 24-hour access is handy, and yes, it's great that my packages can be placed in locked bins for after-hours pick-up, and yes it's fantastic to get emails and text messages about packages and first-class mail, but that's not what keeps me renewing my SMM&M contract. Alma and his employees are always friendly, always helpful, and always working to make an excellent service even better. I appreciate the attention to detail and the desire to keep improving (even though I was completely satisfied with the service from the very first day).
Recently, I've enjoyed Santa Monica Mailboxes & More's new "photos of your mail" service, in which photos of my first-class mail and packages are emailed to me each day, helping me make decisions about whether and when to pick up my mail. This service has saved me time, week after week, month after month. As someone who bills by the hour, time really is money.
Now I know why they call it "Santa Monica Mailboxes & MORE."

I love going to Santa Monica Mailboxes & More for my mail because not only is the staff super friendly and accommodating but I don't ever have to worry about my packages getting crushed, crunched up, or destroyed.  They sign for them and keep them safe so when I get there, they're good to go.
Also, the 24 hour access and overnight boxes have made my life considerably easier.  Being able to request the overnight boxes and come in at any time of the night to get my stuff means I don't have to relegate myself to just their business hours.  My business is at all times of the day and night so I can't always go and get my things during the day.  Being able to pick up my stuff in the middle of the night has always been a huge convenience.
There pricing for their boxes is way better than anyone else's in the area too.  I've researched a lot of places but SM Mailboxes has and has always had the best prices.  I have no desire to got anywhere else because I know that I'm getting great customer service, good people, a responsible establishment and the convenience of getting my mail anytime.
My MVP (most valuable personnel) is Santa Monica Mailboxes & more. I am constantly amazed, at the tremendous value and service they provide for me. I have multiple businesses, and personal mail, all handled by Santa Monica Mailboxes & More. I would have a very difficult time conducting business, if not for them.
They are MORE than just an address. They are a VIRTUAL office. I can ask them to open, read, scan, and e mail me individual pieces of mail. In a business world that demands instant communication and results, Santa Monica Mailboxes & More, always exceeds my needs and expectations.
They are fabulous people, and a phenomenal asset to my businesses and family.
Santa Monica Mailboxes & More is that but rather Much More!  They have been my postal manager for over 4 years and I no longer receive any mail at my home because I can rest assured that my mail will be there when I get there, no matter the hour or the day.  On those evening when I can't get there before closing, they can leave parcels in an overnight box so that I may pick it up after hours; another fabulous offering!
I especially love that they send me photos, upon receipt, of the mail and packages that have arrived for me.  This allows me flexibility in how I manage my time and my needs related to picking up particular parcels and letters.  You can imagine how liberating it is to both know what's in your box and what isn't there, that should be.
Alma and his staff are the nicest, most professional and are all genuinely cheerful people.  They always greet me with a smile and warm words.  I will be their customer for as long as they will have me (and my mail)!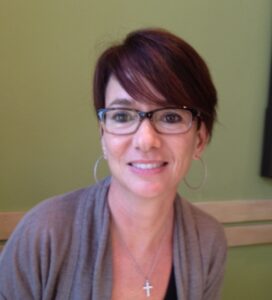 I've been a customer of SM Mailboxes for several years now. The location is very convenient and the service of Alma and his staff is excellent. As a small business owner, I appreciate being able to see familiar faces on my daily routine. Los Angeles is big place and I sometimes feel like a number here, but people like the folks at SM Mailboxes help give it that small town feel!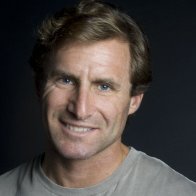 I am a certified shorthand reporter licensed in the State of California and therefore required to provide an address of record that is public information.  This means that anyone I come into contact with professionally has access to my address, for better or worse. Before even acquiring my court reporting license, I knew I did not want my home address published. I was drawn to the idea of supporting a small business and having a Santa Monica address.
Five years later, this service has become much more than simply a strategy for me to protect my physical home address. As a freelance contractor, I receive payment from nearly 30 different agencies a year. This mailbox has provided a secure way for me to receive checks and other important, time-sensitive business documents and correspondence that should not be left to the whim of a small apartment box that is out in the open. I have been impressed with the level of integrity and attention to detail this business has regarding my mail and packages. It literally lowers my daily anxiety level. I lived in Manhattan for a few years, and having this mailbox imparts a confidence like you would have in the amenities of a great "doorman building."
Santa Monica Mailboxes & More has an excellent system for mail and package notification via e-mail, which is a huge time saver for people like me who have to drive to the location. Parking is convenient and available in the back. Pickup after hours is very easy and straightforward, and I have always felt safe in the location with its bright lighting and array of windows. (And, yes, sometimes I make a snack out of the complimentary mints that are invariably on the table.) I have even received unanticipated benefits from having my mailbox. I am often contacted to cover jobs on the Westside due to my Santa Monica address, whereas my information would be buried and less pinpointed if I were listed in Los Angeles. I have also moved apartments in the meantime and was thrilled at not having to worry about mail forwarding and change-of-address forms because almost everything critical was already being sent to my mailbox.
Signing up with Alma and company at Santa Monica Mailboxes & More has been one of the best business decisions I have made. And to top it all off, the service is extremely friendly, personable, and thoughtful – an increasingly rare commodity in today's Los Angeles County.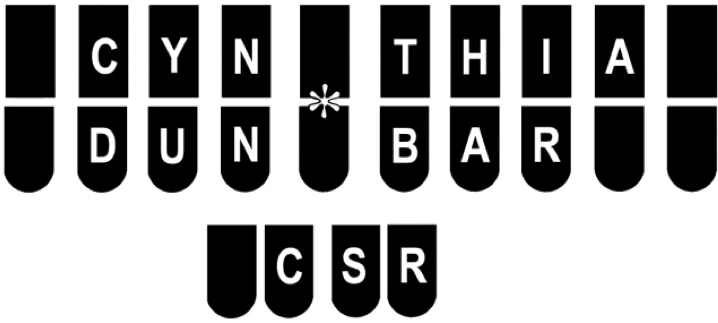 Santa Monica Mail Boxes and More is an indispensable service for me all these past years. I greatly appreciate their real time mobile notification when I receive parcels and the ability to call daily for incoming mail updates. They run a professional service with in a clean environment not to mention that their location offers ample parking and 24 hour access.

I love the staff at SMMb&M. They are always there to receive my packages. They let me know when I've received a package by both email and a phone call. I've been using them for easily 20 Years and there has never been a service interruption. I've always been pleased with both the service and kind and courteous reception.
Santa Monica Mailboxes & More provides a simple user friendly mailbox system, that not only assures you to get your packages in a timely manner without the need to be there but also provides notifications on when you get your mail or packages.  The person at the front is bilingual and very polite and welcoming.  I would definitely recommend them to friends and other businesses.
I just want to let everybody know how great Alma and the crew at SM Mailboxes are. They have ALWAYS been there to help out and, over the years, have helped our business get through a million different situations. We have been working with them since 2008 and I have never, ever considered using another company other than SM Mailboxes.
I am just not a nit-picky guy when it comes to vendors; either somebody's heart is in it or it is not. You see reviews of business on YELP, etc. and I can't help but think that many people are more pre-occupied with minutia than growing their business. Alma and SM Mailboxes is one of the best assets we have. They care and they ALWAYS come through!
My family and I have been using SMM&M for over seven years. We have been very pleased with the service and service quality, the location and easy parking and just the general atmosphere. Telephone calls are picked up quickly, e-mails are promptly sent when packages arrive and overnight pick-up of packages is accomplished easily and safely. Alma and William have lovely personalities and always greet you cheerfully when you walk in.
One of the things I like most about SMM&M is, in spite of the fact that I am frequently picking up bills, I always leave feeling just a little bit better than when I arrived. Maybe it's the clean organization of the space—the rows of mailboxes have a certain "old school" charm to them. Maybe it's the nice bright views from the vast windows ––you can see the mountains if you look east. Most probably it's the friendly conversation. Sometimes it's just a passing hello and smile. Other times it's that brief sharing of life's significant happenings that makes you feel connected and just brings a kind of relief.
When you go into Santa Monica Mailboxes & More, you can find the most attentive, professional, and personal services one can hope for.  I have always been greeted when I've come in, even when they are very busy, they never fail to turn a head and say… Good morning, afternoon, or evening – Coming and going.
They are Godly based, honest, and caring individuals, and I wouldn't be any where else, a place, where you can trust the people you deal with, leaving with respect.  A great family business.  Where we all are part of one another, that's something to think about, and not just around the Holidays, but for every occasion.  So come by and see how great just going in to pick up a Fax or two, or a mint or two.  Come in and explore all the extras Santa Monica Mailboxes & More has to offer, you won't be disappointed.